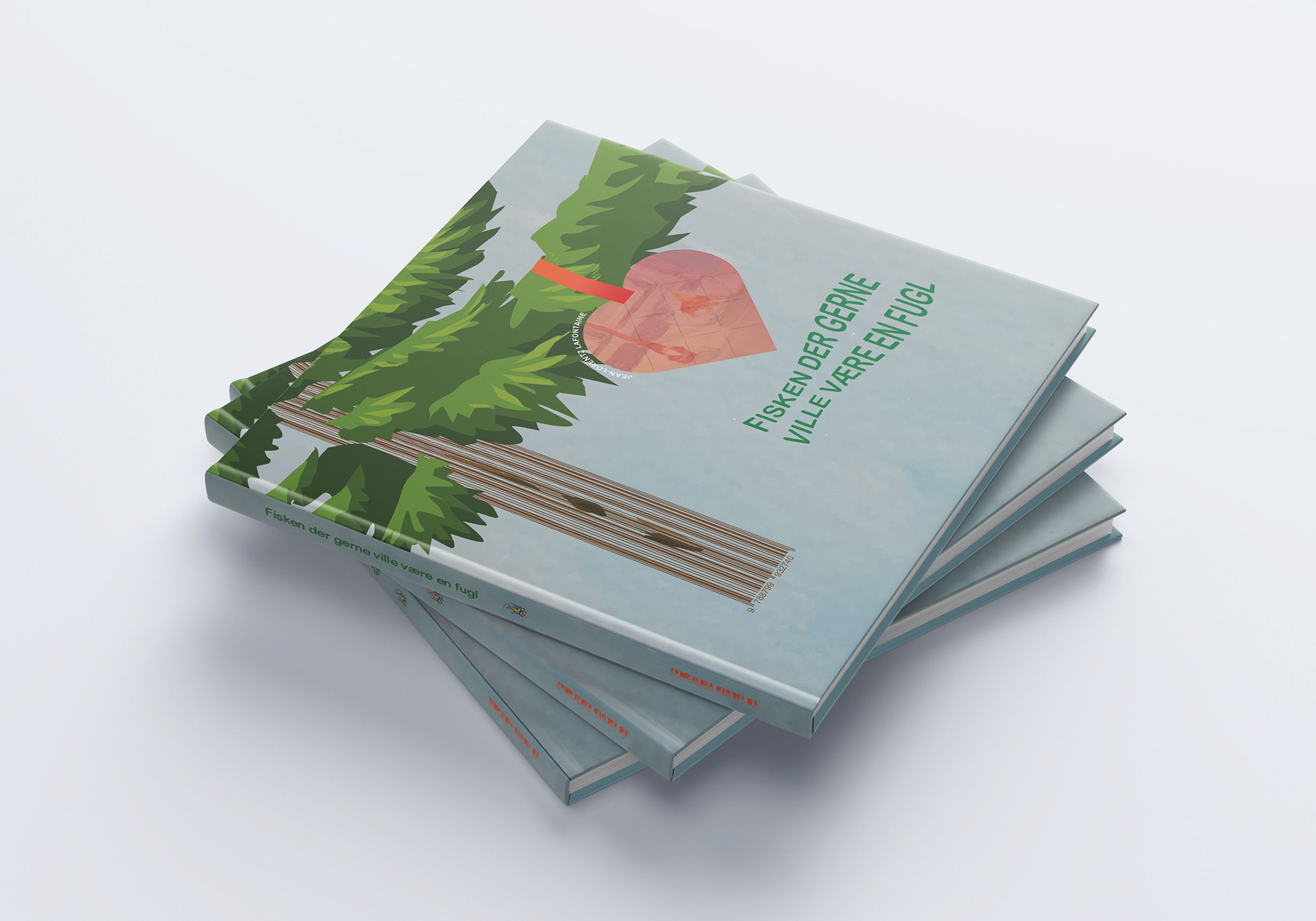 "Fisken der gerne ville være en fugl" and "En iskold vinternat"
Children's book for Christmas about a fish who wants to be a bird, and – flipped over – an ice cold winter night.
The book(s) are written by Jean-Lorentz Lafontaine and Klavs Skovsholm, and the illustrations inside the book are created by Bjarne Sørensen.
The book's profits go to the association For the Children's Sake.

(Designers note: Please note the barcode disguised as a tree.)